McAfee® Antivirus | £39.99 Up to 10 Devices / 1-Year Subscription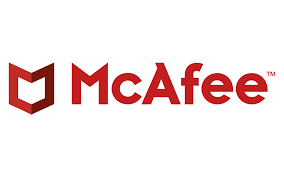 Free vs paid antivirus
Usually free antivirus software offers baseline malware protection that may not be sufficient to combat the ever-evolving threat landscape, particularly when it comes to the wide variety of zero-day threats and/or digital threats that go beyond just antivirus. Rest assured that with our free 30-day trial you'll get all the features of our flagship McAfee® Total Protection suite, including antivirus, web protection, password manager, file encryption and more. Take advantage of our free trial and gain greater peace of mind every time you use your devices.
How to know if you've been hacked
Depending on the type of infection, your device may exhibit varying behavior. For example:
Filled screen – a screen that's become filled with a matrix of numbers or skull-and-crossbones accompanied by ransom instructions are consistent with being infected by ransomware.
Spikes in Data Usage – if your data usage is increasing but you're not sure why, malware may be to blame. This could mean that a program is running in the background, likely stealing your information and transmitting it back to cybercriminals.
Browser pop-ups – while pop-up ads for the most part aren't harmful (just annoying), if you're seeing these ads when your browser is closed, you could be dealing with malware.
Overheating – phones and computers are high-performance devices, but if your device unexpectedly gets hot and you're not doing anything intensive or charging the device, it's possible that malware could be stealing performance from that device and using those resources for cryptomining or other nefarious acts.
Faster Battery Drain – similar to overheating, if your battery life becomes unexpectedly short, it could be because malware is running in the background and draining your power.
In all these cases, there's a strong possibility you've been hacked. The sad truth is that hackers now have a multitude of ways to get into your devices, without ever touching them.
With access to your computer, hackers could retrieve your passwords and open the door to your accounts. For example, an intruder could sign in to your accounts as you, spam your contacts with phishing attacks, add new mobile lines or even request credit cards. That's why it's important to be able to recognize when your PC or phone has been hacked, especially since some of the signs can be subtle.
The good news is that many of these attacks can be avoided with a strong security software that's purpose-built for that device to detect and remove these threats before they can attack, whether it's a Windows PC, Mac, iOS device or Android device..