Cheap Car Rental | 60 Minutes Free waiting time | GetTransfer.com is cheaper than most of other companies.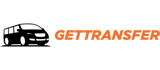 GetTransfer.com is a booking service for transfers and car rentals with a personal driver at the best prices.
Booking a transfer on GetTransfer.com is more advantageous than taking a taxi or contacting other transport companies.
Do you want to rent a car? The hourly price for GetTransfer is cheaper than most other companies.
Compare and you'll see the benefits.
Travel with an advantage with GetTransfer.com!